Savvy's Clique:
==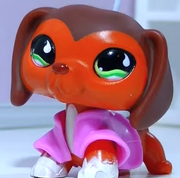 ==
Savannah Reed 
Savannah is the protagonist in the series LPS Popular, Savannah is 16 years old and is shows as a beautiful dachsund with green eyes and an orange coat, she is close friends with Genny and Lina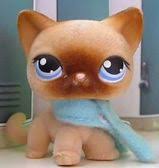 Angelina Davis 
Angelina (more commonly known as Angie) is one of Savvys best friends, she is also    16 years old. She is very sweet and shy, and is willing to do anything to protect her friends. she is a shorthaired cat, she has blue eyes and soft fur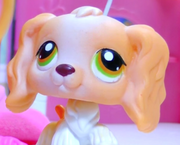 Geniveve Ryan
Genny is also one of Savannah's allies, she is also 16 and she is a beautiful cocker spaniel. she had green and brown eyes and goes by Genny. She is flirtatious and funny.
The Barbie Dolls:
Brooklyn Hayes
Brooklyn Hayes is the leader of the barbie dolls and captain of the cheer team. she is the main antagonist. Brooke dosent fight fair. She is very rich, her and Savvy used to be best friends, now she asociates herself with Rachel Rivera and Alicia Hamilton, she is 16. she is shown as a shorthaired cat with blue eyes.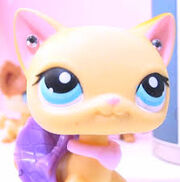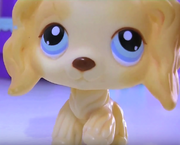 Rachel Rivera
she is 16, she is in honors engish and is a beautiful blonde cocker spanie with blue eyes. Shes is very dramatic. She is close friends with Brooke and Alicia. Rachel seems much nicer than Brooke, and dosent seem to like making fun of people. she is 16.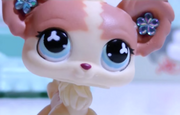 Alicia Hamilton
Alicia hamilton is a Chiuaua, she is 16. She had blonde and Light brown fur, and blue eyes. She isnt very smart, she kind of just does whatever Brooke tells her too, she is close friends with Brooke and Rachel.
Boys:
Sage Bond
Sage Bond is the captain of the football team, he is 16. he is shown as a brown collie with blue eyes, he was once dating Brooke, and then Savvy, now its not clear. he is a very sweet and caring.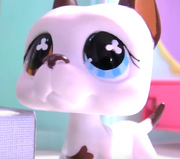 Tom Dawson
Tom Dawson had a crush on Savvy, until he "Cheated" Tom is a great dane with white fur, he is 16. he has one brown eye and one blue eue, and brown spots.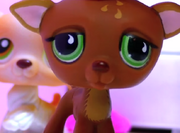 Nathan Campbell
Nathan is the absolute definition of a f-boy, he has brown fur and green eyes. He is 16. Nathan is close with Sage, and he is also on the football team