Savannah-Genevieve-Angelina Friendship


General Information
Pairing
Savannah, Angelina and Genny
Nickname(s)
N/A
Intimacy Level
Best Friends
Started
Who's That Girl?
Ended
N/A
Status
Together
Savannah , Genevieve and Angelina are best friends, and are considered to have their own clique. 
Members
Savannah Reed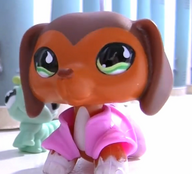 Savannah Reed, also known as Savvy, is the "new girl" at Orange County Day. She is kind, friendly, and a tad too "wholesome" for California. She is excited about reuniting with her former BFF, Brooke, but is shocked and hurt when Brooke shows no desire to revive the friendship. However, Savannah perserveres and makes friends with Angelina and Genevieve, who help her get a new wardrobe and makeover. After her makeover, Savannah is labelled as OCD's new It girl and subsequently gains popularity and eventually meets her first boyfriend, Tom Dawson. However, they break up at the end of season 1 and Savannah gets together with Sage Bond, Brooke's ex-boyfriend. Most of the series revolves around Savannah's relationship with her friends, boyfriend, and rivals. Savannah's rivals are Brooke and, more recently, Brigitte, who has become a possible threat to her relationship with Sage.
Angelina Davis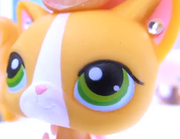 Angelina Davis, also known as Lina, is the brainy one in Savannah's clique. Ambitious and determined, she is far more concerned with acing the next English test than being a social butterfly. However, throughout the series she gradually grows more and more socially inclined, but still would much rather have a quiet high school existence, free of Brooke's drama. At the end of season 1, she gets a makeover, and starts dating her first boyfriend, an unknown boy.
Genevieve Ryan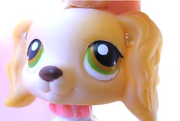 Genevieve, also known as Genny, is well-spoken, sophisticated, and very fashionable. She's not all that into studying and would much rather chat with her friends about OCD's latest scandal. When Savannah started to become popular, she found herself more in-demand too, but finally broke through in the popular crowd when she got a makeover with Angelina and got her now-boyfriend, Nathan, to dump his girlfriend for her.
History
The three first met in the first episode, "Who's That Girl?". Angelina and Savannah met first, when Lina helped Savvy find her locker. Savvy was then introduced to Genny by Lina.
Their friendship has suffered two small feuds.
The first was in Best Frenemies Forever, the second episode, when Savvy accuses Angelina and Genny of being jealous at Savvy and Brooke's friendship after Lina and Genny warned Savvy she (Brooke) isn't the nicest of girls. This argument is very short, and is resolved in their next interaction, after Savvy apologized.
The second was in The Rise and Fall of Brooke Hayes, the twelth episode, when Lina thinks Savvy and Genny are turning shallow, and too much like Brooke. Genny and Savvy also ditch their and Lina's schoolwork for gossip. Later, at school Savannah insults Lina's scarf, bluntly saying "Lina, what on earth are you wearing?" This is also only a short feud, and ends after Savvy and Genny apologize for leaving Lina out.